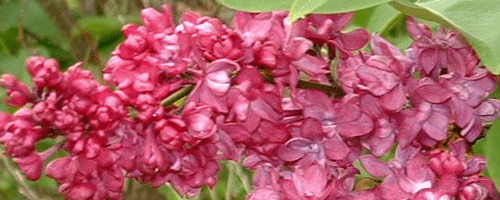 Coldwater Pond Nursery is a combination wholesale/retail nursery specializing in the propagation and growing of woody ornamental plants. We supply plants to nurseries, garden centers, landscapers and gardeners alike.
We welcome you to visit the nursery. Hours are by appointment, so please call ahead to be sure we will be available. (315) 331-8068
You can find us at many local events throughout Central and Western New York.
NEW this year we are vending at the Rochester Public Market
Rochester Flower City Days at the Market
These are held on Sundays beginning May 7th, May 14th, May 21st, May 28th, and June 4th.
Hours are from 8am until 2 pm
Mother's Day Weekend 2017 May 13th, 8am-12noon, we will be selling at the Webster Arboretum in Webster, NY for their Annual Plant Sale.
We will be traveling south to Ithaca, NY for the Spring Garden Fair and Plant Sale
Saturday, May 20th, 2017. The sale runs from 9am-12 noon.

Tuesday Evening May 23rd we will be exhibiting at theThe Westside Farmers Market Plant Sale in Rochester, NY This sale runs from 4pm-7pm
On May the 28th, we will be at Rochester Civic Garden Center at Warner Castle in Rochester, NY for Proud Market 2017This is 8 am until the plants are gone. They go fast, so come early!
Saturday June 10, from 10am-6pm Ted will be at The Maplewood Rose Festival.
He might be lonely, so stop by and say "HI!"
Buffalo Area customers are invited to visit us at GardenFest 2017 in Lewiston, NY
on June 17th & 18th, 2017

July 8th and 9th, we will be in Hamburg NY for their vendor sale in the park at 2017 Garden Walk
August 27th, from 9am until 4pm, we will be selling at the 2nd Annual Fall Plant Sale
at the Human Services Complex in Montour Falls, NY.
This event is hosted by the Schuyler County Cooperative Extension and in conjunction with the Fingerlakes Permaculture Annual Conference.
We will post more information and a link when it is released.
This fall, on September 9th, we will be at A Gathering of Gardeners 2017 at the Doubletree by Hilton
1111 Jefferson Rd. Henrietta NY.
Of NOTE:This is a brand new location for this event!
Check out the program and visit us at the outdoor plant sale. 9am-4pm.
Come and shop between the lectures!
It seems Summer has arrived!
We always enjoy seeing you and catching up on your growing adventures.
How do your gardens go this year?
Do plan on stopping by and seeing what is new and unusual.
We love visitors!
Please call and make an appointment before you come, so we can give you a tour.
Coldwater Pond Nursery Phone; 315-331-8068 or info@coldwaterpond.com
600 S. Marbletown Rd Phelps, NY 14532