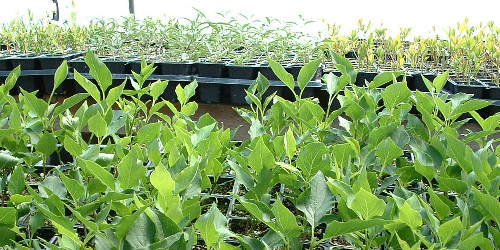 Contract Propagation


The roots for YOUR Growth..what can we grow for you?
Are you having trouble finding the varieties of quality liners that you need?
Coldwater Pond Nursery offers custom contract wholesale propagation services for many varieties not appearing on our availabiliy list.
Contract propagation ensures that you get the liners you want, when you want them.
We will be happy to apply our expertise and dedicated facilities to produce the best liners available, tailored to your needs. We propagate by seed, cuttings or grafting. We have an extensive selection of parent plants, or you can provide your own stock plant material.
Please consider us for your special liner requirements.
Contact

us for current availability and to discuss your growing needs.
Phone/Fax 315-331-8068 or info@coldwaterpond.com